Give Your Product the Best Possible Setting with Booth Design
It's important for every company to have a trade show presence so that they can unveil their latest products. But it's not just having a great new product that's important; it's also the setting that you can give the product. You may have a great product with innovative features and sleek design, but if you don't do your best to market it, no one's going to know about it. That's why it's a good idea to take your product to a trade show and to get trade show decorators to design your booth.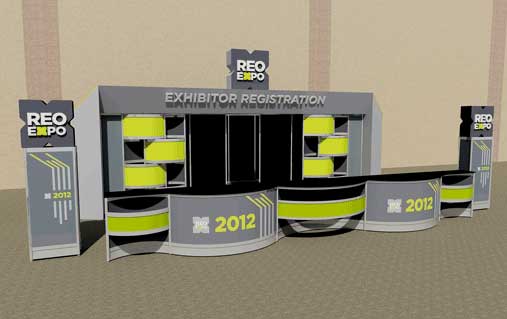 A Trade Show Is a Competitive Locale
The fact is that when people go to a trade show, there are many different booths pulling them in different directions. So you'll need there to be something different about your booth if you want people to stop there and take note. And if you have a great product as well into the bargain, then they'll be sold on what you're trying to do.
Things to Consider When Designing Your Booth
There are many different things to consider when you're setting up a booth at a trade show.
Location: It helps if the booth is located front and center rather than in a corner of the trade show.
Booth Host/Operator: It also helps if the booth is bright and manned by helpful employees who are willing to explain what the product is all about.
Professional Setting: You'll need to make sure that the booth has been professionally set up; you can't use a rickety table and chair for your booth!
Colors: It's best to use neutral but crisp colors for your booth; most people go with blues and greys.
Simple vs. Busy: You want your booth design to be attractive but not too busy. There shouldn't be too many colors and patterns in your booth or it will become an eyesore. Instead, go with simple and professional-looking booth design.
Brand: If you have a certain product brand that you would like to project in your booth, you can speak to your trade show decorator about incorporating it.
Contact us for more great tips to design a trade show booth that will attract the right kind of attention.