Top 3 Booth Design Tips from the Brand Pros
You are introducing a new product, service, or company. Then again, maybe you are just attending to remind the consumer of your brand. No matter why you plan to be at the next tradeshow, there are three booth design tips you cannot do without.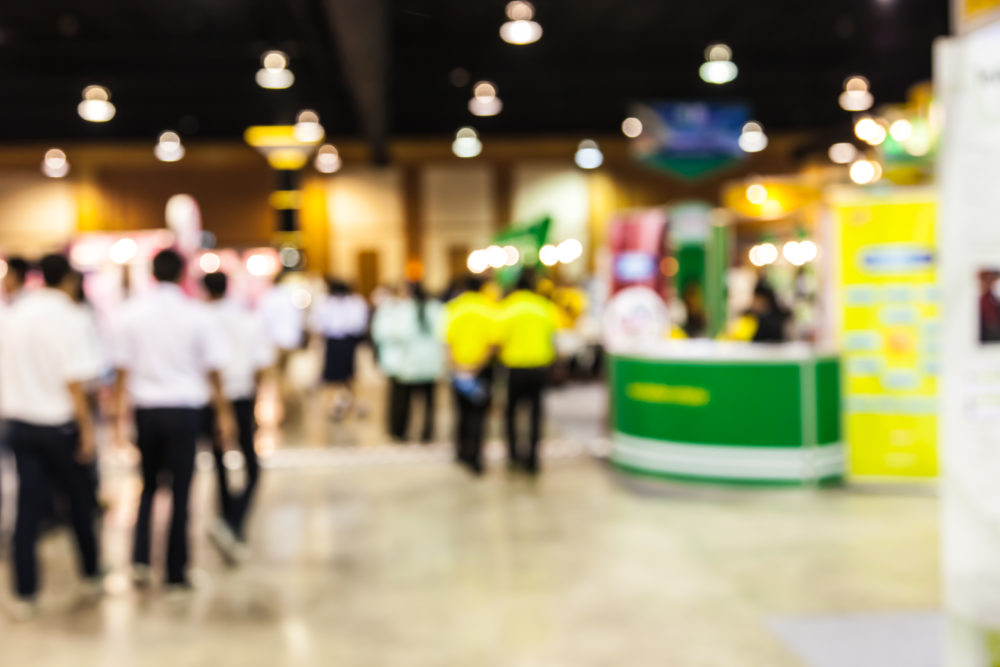 Signage and Graphics are Only the Beginning
No matter how big your booth might be, if attendees cannot find it, it will not matter. Therefore, you need targeted signage and graphics that encapsulate your brand message. Most importantly, focus on signs that you might be able to use in the lobby of your business or in conference room settings after the tradeshow is over.
Drapes and Carpeting in Your Brand Colors for the Win
Inject your corporate persona wherever possible. Even though the event venue will doubtlessly offer you their branded table throws, carpeting, and drapes, do not use them. Rather, work with an exhibitor services specialist who offers you a pipe and drape booth package along with carpeting options. In this way, you pick out the colors that resonate with the consumer.
Contemporary Booth Equipment Speaks Volumes
Attendees will judge your business by the setup of the tradeshow booth. This year's trend is moving strongly toward electronic communication. Although you still need the sales collateral, signage, and traditional displays, it is essential to support the use of iPads, notebooks, and slideshows. Some of the most successful presentations involve the use of custom displays featuring TV screens and computer images.
Put Together a Winning Team
We did not include this in our list of tips, but it should be understood that you staff the booth with the most outgoing representatives you have. Similarly, ensure that everyone wears branded company swag and uses pens, pencils, and business cards that feature your corporate logo.
Adding an exhibitor services specialist to the mix is essential for the successful design and installation of the booth. Connect with Superior Expo Services today to learn more about your booth design options.