Your Comprehensive Guide to Association Event Planning 
If you are planning a conference, seminar, expo, exhibit, or trade show, the first thing you need to do is assemble a reliable team (or multiple teams) that will help you with all the details of planning and coordinating the event. Make sure you are prepared by taking the time to outline everything required of you to make this a success. Hire a team, enlist some volunteers, and assign duties and responsibilities so that everyone knows exactly what to do!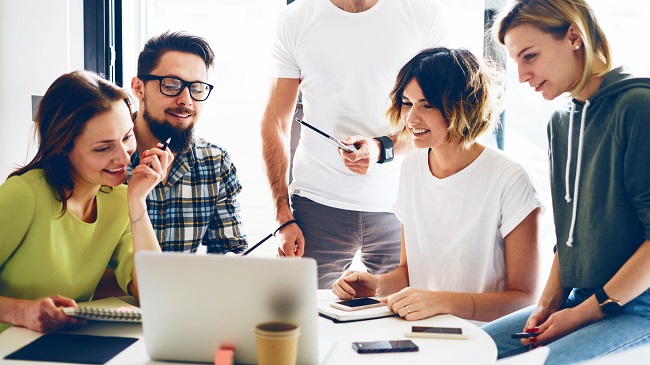 Have your team split into groups (or form multiple teams) and help you tackle the necessities such as:
event budgeting
scheduling
negotiating
reaching out for sponsors and collecting info
registration advertisement
publicity, and promotion
collecting feedback
helping with event setup
You will need several requests for proposals (RFPs) to hand out to separate venues. After gathering enough information about the expected turnout and amount of seating, parking, and hotel rooms, you can narrow it down to the affordable one that best fits your needs, or the one that gives you the most bang for your buck.
Budgeting Your Event
You will need to get estimates on:
The venue of your meeting, conference, exhibit, expo, trade show, or booth (space itself, hotel accommodations, parking, etc)
Food and Beverages (Snacks, catering, drinks)
Equipment rentals
Promotions (ads, flyers, brochures)
Requests for Proposals (RFPs) for venues
Negotiation is a powerful skill to get exactly what you need. Propose a package deal that includes reduced hotel room rates, conference rooms, auditoriums with proper seating, food and drink options, parking, and other factors at a reasonable price.
Where Can I Get Additional Funding if My Budget Can't Cover It?
Gathering sponsors is not only beneficial for you (you'll have more funds for planning and preparing the event) but is also helpful for them because they will receive promotion and publicity at the event and possibly on your website. Sponsorships can be more affordable than traditional advertising and might reach more people.
How Can I Find Out the Number of Estimated Attendance?
One way you can get estimated turnout is by looking at how many people have registered for the show or event. Set up your registration so it's simple and quick. Be sure to include information about frequently asked questions and set up notification emails as reminders at 1 month, 2 weeks, 1 week, and several days in advance. You should be able to automate this activity and save yourself time.
How Do I Get the Word Out There About the Event?
Create a webpage for your event and advertise it on your website and the association's site. You can also post to forums, community pages, and relevant group pages.  Describe the event and how they may enjoy it or benefit from it. People are more likely to remember pictures, so provide visuals throughout your content. Add a button for registration and send out a confirmation email and you're good to go! You can also create formal-looking invitations and pass them out to people who may be interested. Have a team go door-to-door in many neighborhoods and leave pamphlets.
You can also use social media to promote the event consistently leading up to the day. Generate excitement and curiosity on all your platforms. Don't forget to pass out your brochures and flyers and leave them in places where crowds gather. Attending a different (but similar) event with a huge turnout may allow you to promote your event and reach out to an entirely new group of people (who may be future members or customers).Send out emails to other association members, subscribers, and people you believe may be interested in attending.
More ways to spread the word:
Add event to Google Event Listings
Create a Facebook Event Page and invite people from relevant Facebook groups and communities
Write a blog post, article, and/or press release
Add social media sharing features to event pages and encourage sharing
Share the event via EventBrite
How Can I Stay Organized Throughout the Planning Process?
An association management system/software (or AMS) is a great way to keep up with your database, email marketing, member info, membership renewals, upcoming events, payments, and reports. Some systems (Like Bitrix24) will incorporate document management, activities, tasks and projects, calendars, workflows, quotes and invoices, and mail. They may have options for video conferencing and group messaging for constant communication and effective collaboration. Visit Software Connect https://softwareconnect.com/association-management/ to find one that is right for you.
Having an event planning checklist throughout the planning process is a great way of making sure you are on the right track and not forgetting important things.
Plan Ahead!
Give yourself at least 6 months in advance for a major event expected to have a high attendance rate. You can go ahead and start making physical and digital promotional materials to be used later. Create checklists and outlines for each part of the planning process. If a vendor or sponsor cancels, try to find a replacement. If you plan on handing out hats, shirts, pens, bags, magnets, key chains, or other promotional items, include it in the budget and have those items made and ready in advance.
How Can I Keep Up With Attendance Rates?
Have people check-in as they show up. It wouldn't hurt to have an area for help with last-minute registration and membership package purchases. Try to fill as many spots or seats as possible. Leave feedback forms, review forms, and surveys for people to fill out after the event is over. It's always good to know what you did well with and what areas need improvement.
Reaching Your Goals
If you set any milestones (ex. gaining 500 members, gaining 100 potential customers, selling so many units of a product) be sure to write how you did in each area as you evaluate yourself. Write what you will do differently next time to reach your objectives if you came up short. If you did better than expected, reward yourself and be proud that you pulled this off after all your hard work! Be sure to send out thank you cards to everyone who attended, worked, volunteered, etc. Follow-up with as many people as possible and it will show that you care.
We Can Be a Team!
Superior Expo Services is there to help with events, trade shows, and conventions, no matter the size. We can help you with floor plan design, booth equipment, installation and dismantling, display rentals, display construction, signage, graphics, shipping, and more! We will make sure that every part of your event experience is delightful and professional. For booths, displays, and exhibits, we are there to enhance your brand image with a team of experienced and specialized designers. From start to finish, we make sure you are prepared and have exactly what you need to make the biggest impact!
Contact us today for your association event needs!
Sources:
14 Best Association Management Software of 2020 – Reviews, Pricing, Demos. (n.d.). Retrieved April 7, 2020, from https://softwareconnect.com/association-management/
The Event Planning Checklist Used By Top Event Planners. (n.d.). Retrieved April 7, 2020, from https://www.wildapricot.com/articles/event-planning-checklist#4-6months