3 Unconventional Entertainment Ideas to Spice up Your Conference
Corporate event planning can be a tough and tedious job. Choosing speakers, arranging travel and lodging, and procuring all of the necessary physical elements is difficult, and those who can do it right are rock stars. One element of corporate event planning that is often overlooked, however, is the entertainment. Having quality entertainment creates a memorable impression for employees and investors alike. It sets a tone for the culture of your company and ensures engagement throughout the event.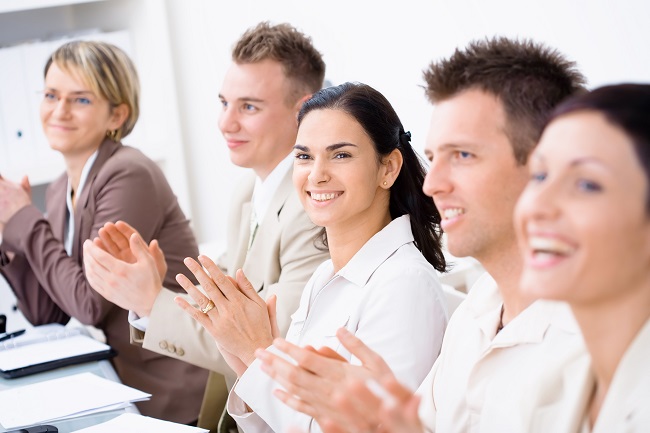 Here are three unconventional sources of entertainment that are sure to keep your employees talking long after the event has concluded:
iPad Caricature Artist
Have you ever had a caricature drawn of you? If you have, we are guessing that you loved it, because most people do. These days, caricature artists are not bound to paper, markers, and an easel. iPad artists can create the same hilarious portraits as traditional caricaturists but on a tablet. This allows the artist to stroll through a room full of people and offer his unique service. Directly afterward, your employees can have the portraits emailed or texted directly to them. Not only is this a great idea for the sake of entertainment, but there is also a good chance that your employees and/or investors will share their pictures via social media, thus promoting your company and event. When is an appropriate time for a caricature artist to provide this service? Your best opportunity is likely during cocktail hour or a mixer.
Photo Booth
Adding a photo booth to your trade show display can definitely increase traffic! Photo booths generate buzz for your brand and they can transform your exhibitor space from boring to brilliant. Having a photo booth as a centerpiece creates interest, and visitors will gravitate towards your booth looking for a fun, memorable event. Exchange business cards, shake hands, and ask people questions. The photo booth line creates a perfect opportunity to network.
Acapella Performers
Acapella singing is a trend that is exploding worldwide, thanks to movies like Pitch Perfect and the famous singing group Pentatonix. A quality acapella performance is sure to wow everyone in attendance and is a cherry on the top of a first-class event. These days, acapella groups (and individuals) of every type can easily be found–be it operatic pop, holiday themed carolers, hip hop, country, etc. A nice time to have a singer perform would be during a meal or as a finale to a meeting, as it will leave your attendees awe-inspired and motivated.
Once all of the necessary logistics have been ironed out for your meeting, have a little fun and arrange some memorable merrymaking. With the right entertainment, everyone will be eager to attend the next event and proud to be part of your company.
For help planning your event from design to execution, contact us today!