Attract New Customers with Carefully Chosen Trade Show Display Colors
Color is one of the most crucial elements of a trade show display, yet it is one of the hardest to balance. It is all too easy to create signage in bright colors thinking it will attract attention, but all it may just add more visual noise to a convention center full of competitors. An effective trade show booth design makes efficient use of color to draw customers in by evoking positive feelings.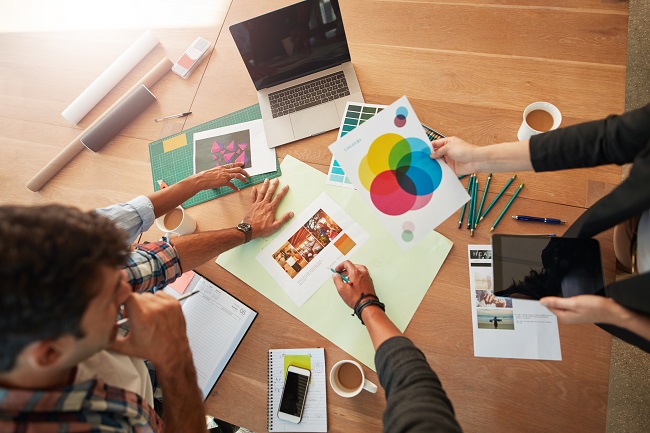 The current trends in trade show displays are versatile, making use of both natural and bright colors. Subtle colors such as green or brown evoke concerns about ecology while brighter colors, including red, blue or orange, look good on the popular backlit or digital displays. The Pantone Color of the Year is UltraViolet, a cool purple with blue notes. Because of this, purple is popular with designers. While it looks fresh in the planning stages, you may get to the convention and find it used in everyone else's display.
The simplest way to pick the colors of your trade show booth is to start with your company logo. Next, brainstorm about your product or services and think about what you want your customer to associate with it. Psychologists traditionally associate meanings or moods with different colors, and these are some common associations:
Red – strength
Brown – warmth or the outdoors
Pink – youth
Green – freshness
Black – elegance
Yellow – happiness.
To refine the color in your design, look carefully at the colors your competitors are using so you don't accidentally duplicate them. Match the color to the purpose of the area. If you want to use the current trend of having a place for clients to relax and recharge, pick soothing colors such as blues and greys. If you want to excite people, add red, orange or yellow to the design.
If you are tempted to use only black and white, remember that color draws more attention. Studies show that color images hold viewers' attention slightly longer than black and white images. If you are intimidated by color, remember that simple is best. Pick a few choice colors that go well with your company image and logo and leave it at that.
For more information about the latest in trade show displays, please contact us.