Effective Exhibit Booth Design – A Worthwhile Investment
If your company is going to spend the big bucks to participate in a big trade show, then it is also worth investing in a high-quality, effective exhibit booth design. But it can be a little daunting knowing where to start and what to consider. So here are a few ideas.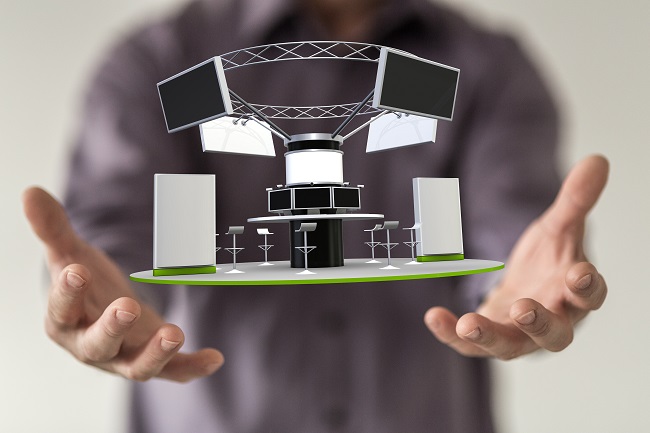 1. What's Out There?
First, take a look at what appears at current trade shows, whether it is the one your company will exhibit or another. Check out everything from the all-digital to the standard old-school styles. Using your "visitor" or "consumer" eyes, look for what is working, what appeals to you. Check out the competition if you can. Take pictures of what is working and even what isn't.
2. Plan with the End in Mind
What is the purpose of exhibiting at the trade shows? What are the company's goals and intentions? It's all about marketing, so find out what's behind the plan for the first show and all the others in the future, because you want this design to also fit or be adapted for the future.
3. Stand Out in the Crowd
At Superior Expo Services we can strategically review your goals and ideas, together. Whether you already have a design in mind, or you're starting from nothing, we will help guide you to the best possible product so your exhibit will really stand out at your next trade show or convention.
According to marketer Tim Asimos, marketers must consider these questions about their booth designs:
How noticeable is your design compared to the other booths?
How well can your logo be seen from across the hall?
How easy can your value proposition be read from afar?
Will any important photos/images/text be hidden by people standing in front of the booth?
When you're ready to start planning or need to get an idea to the point of the building, then contact us and we will be happy to get you started toward growing your business through an effective exhibit booth design.