Design Stunning Exhibit Signage for Your Next Trade Show
Trade shows are a great way to stand out from the crowd, both within your industry and with your target audience. So how do you make sure that the next time you are exhibiting at a major event your brand stands out from the rest? It all starts with the booth signage that you have displayed. Here are three things to consider when you are preparing your exhibit signage.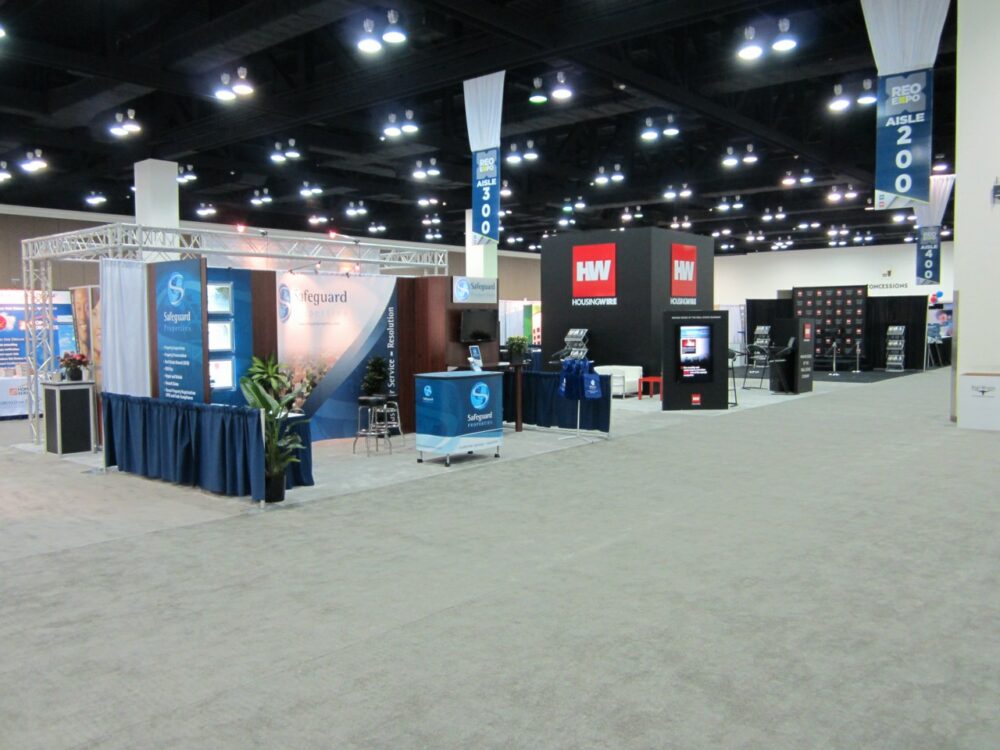 Size
The first aspect of your exhibit signage that you should consider is the size of it, and how many signs could fit into your booth space. For some exhibitors, there may only be enough room for one large sign. If that is the case, you can supplement your signage with additional information on handouts, brochures, and cards. If you can fit more than one sign in your booth, you can determine what information needs to be on larger signs, and what can be placed on the smaller ones.
Design
Another key aspect of your booth signage is the design of the signs. If you want to make your message clear, you will want to think carefully about colors, fonts, and size of the text you are presenting. If your signs are difficult to read, people won't want to stick around and try to decipher the message you are displaying. Even if you have a lot of information to present, you will want to vary the size of your font so that you can have messages that reach people passing by, and engaging messages that keep people at your booth.
Message
How you present your message is important–but that doesn't mean you should forget about what your message says. It is essential that you know what you want to say and how to say it. That way, you can attract the right visitors to your booth who are interested in learning more about what you have to offer.
Are you ready to choose the services you need to help you plan and create your next trade show booth? Please contact us to see how we can assist you.