Essential Elements for Trade Show Displays
Attending a trade show can be the big break that your brand is looking for–if you are memorable. One of the most important ways you can stick in the minds of trade show attendees is by having a great trade show display at your booth. Here are three of the essential elements that your trade show displays should have to make sure your brand stays memorable.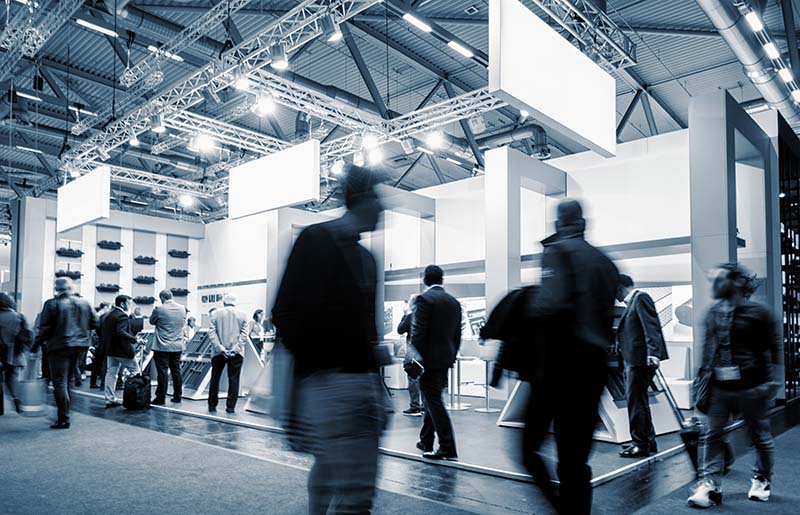 Keep Your Brand Name and Logo Visible
One of the most important aspects of any trade show display is your brand's name. This is how trade show attendees will associate your products and services once they have left the show and went back home. Along with your brand name, your trade show displays should also include a large, clear brand logo. This is especially important for brands that may not have a memorable name, but definitely have a memorable logo.
Feature Your Top Products and Services
Anyone that has attended a trade show knows that space for your company is limited. That is why your displays have to do a lot with a little. Instead of trying to give a rundown of everything that your company offers, have your displays feature your newest or most exciting products and services. For the rest of what you have to offer, you can include information in pamphlets and other types of handouts for those who are interested.
Incorporate Tech in Your Displays
Along with traditional trade show displays, you can also add a bit of tech to the experience for those who stop by your booth. Sometimes this can be a simple as adding a television screen that plays a short demonstration video or a slideshow of products and services. This can draw people in so that you can engage with them about what you have to offer.
Are you ready to take your trade show display to the next level? Please contact us for more information on how we can assist you.