What Do Trade Show Decorators Do?
There is more to trade show decorating than meets the eye. When done right, you barely notice the little details. They work together so well that they organically connect with the exhibitor's message. Here is what a trade show decorator does.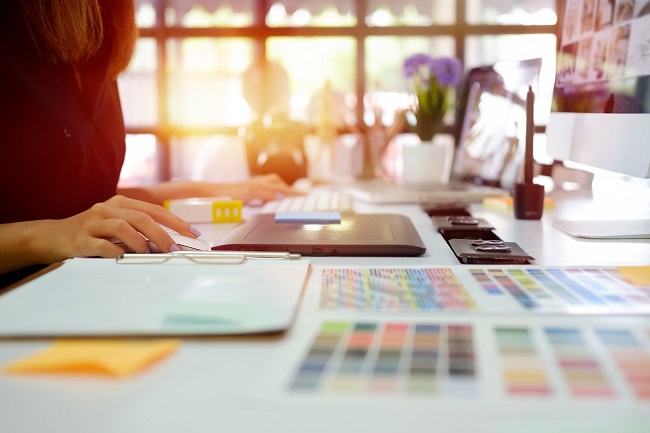 Who Exhibits at the Trade Show?
Entrepreneurs, who still work out of a garage or second bedroom, rub elbows with multinational corporations that introduce a new product or service. In many ways, the exhibit floor is the big equalizer that gives newcomers to a field the opportunity to present themselves to the same audiences that an established firm addresses. To do so effectively, each exhibitor creates a unique presentation.
How the Trade Show Decorator Adds Pizzazz and Visual Appeal to the Mix
This professional has a firm finger on the pulse of contemporary display trends. In fact, most would argue that they try to stay a step ahead of the trends to present cutting-edge trade show booths with the kinds of style elements that will keep people talking.
Trade show decorators use various methods and tools to achieve this.
Carpeting. The right kind of event carpeting turns a trade show booth into a beach-themed exhibit. Maybe you are introducing a new hiking boot and need artificial grass. A good-quality decorator views the floor as being as important as the walls of the booth.
Draping. Cover up the modular build of the backdrops with drape and cloth installations. They can soften the overall appearance of the booth walls or add texture using folds.
Plants. Plants are one of the most under-utilized decor items currently in play. However, they are also among those elements that booth visitors remember the most. Plants can underscore your company's commitment to sustainable manufacturing practices.
Superior Expo Services Is Your One-Stop Shop for Trade Show Decorating and General Services
Work with a company that handles all the details of your next trade show display in-house. Specialists provide CAD floor plan design and assist your firm with developing a theme for the booth. The decorating team customizes a set of furnishings that works perfectly with the signs and displays you bring along. Contact us today to learn more about your options.