5 Event Carpet Installation Tips To Increase Visitor Traffic
A major objective for exhibiting companies is maximizing the number of booth visitors. To do this, every element of an exhibit booth must attract and hold a visitor's attention. That includes carpet. Here is how your company can use event carpet installation to encourage and increase booth traffic.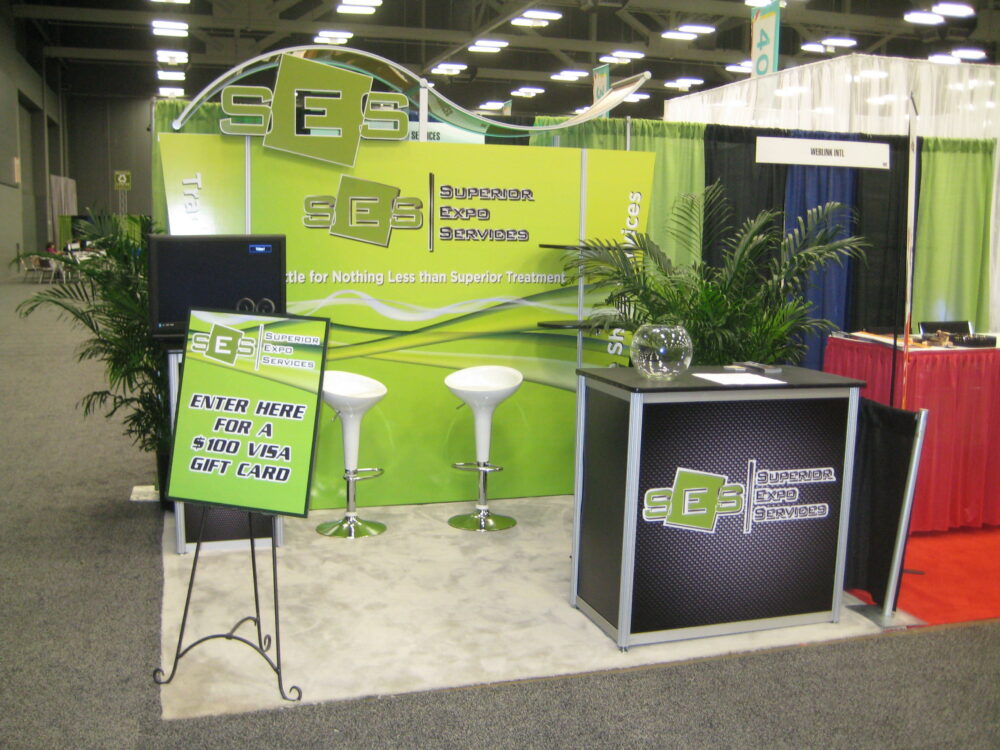 1. Frame Your Exhibit Space with Contrasting Color
Use a color contrasting border. Draw the visitor's eye inward to the products or services on display. A border sets a frame and defines your exhibit space. It creates a separation from the aisle and adjoining booths, giving your space the appearance of an island. Example: border of yellow carpet surrounding blue carpet.
2. Inside the Frame Use Color that Complements Your Product or Service
Choose a color for the interior of the framed booth that complements your exhibit display and your product or service. Whether your exhibit has one display table or is a custom built display, color plays an important role. Colors that work with your display pieces will not overpower them. You want to catch the visitor's eye with a framed border in a contrasting color. Inside the frame you want visitors to see your product and service, not the carpet.
3. Define In-Booth Areas to Highlight Product or Service Introductions
Highlight special booth areas with carpet. Once you have a visitor's attention, keep it. Use a narrow border of the frame's contrasting color, or a different contrasting color, to define one or two interior booth spaces. Make this frame wide enough to be noticed but not overpowering. Use the color distinction to draw the visitor into the booth to see new product or service introductions. Then the sales staff can step into action.
4. Give Visitors a Reason to Linger
Install padding under the carpet. Visitors will stay and talk longer, and sales staff will keep their enthusiasm longer, if their feet are not subjected to the hard exhibit hall floor. Padding is not a minor issue when visitors have been on their feet for hours.
5. Work with the Exhibition Carpet Services Team
Engage the services of the event carpet installation specialists. Discuss these ideas with them and collaborate on colors. Don't go it alone. As experts in their field they know the ins and outs of exhibit carpeting, how to choose and how to install.
Engage the Experts
Call on us to collaborate on your event carpet installation. Together we can bring your ideas to life.