Four ways to refresh your trade show booth design
Trade shows are competitive environments but your business will stand out if your trade show booth design changes according to the latest trends. If you have been bringing the same display of trading shows year after year it is time to rethink it. Here are four ways you can make your booth stand out and draw in more customers.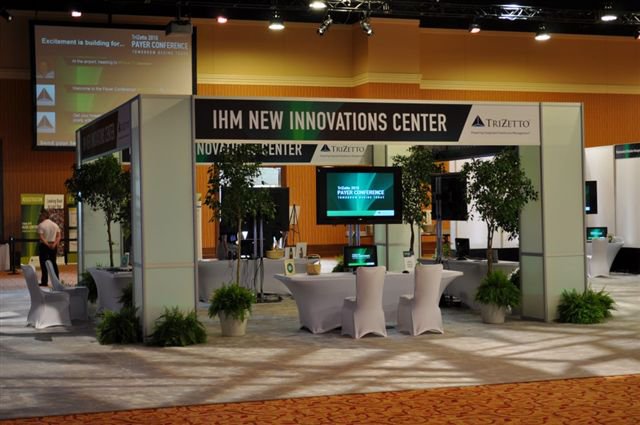 1. Streamline your layout. Make it cleaner and easier for customers to focus on the information. Take a good look at your signs, extra walls, text, and other elements and remove what isn't crucial. Be direct and highlight what is really important. The latest trend is for trade show booths to be sleeker, but have straight lines instead of curves to slow customers down.
2. Create a more relaxed setting. Incorporating a seating or relaxing area is a growing trend. This can be anything from a semi-private conference room for meetings or a lounge for tired customers to have a cup of coffee or a snack. A meeting or resting place gives your staff a valuable place to interact face to face with people you may not normally see.
3. Improve your technology. Of course, a high-quality HD display always stands out but there are other ways to use technology. Interactive screens and tablets are good ways to display information to your customer without wasting paper. Instead of giving away brochures or booklets, ask your customer to leave their email on a tablet and then send them a PDF.
4. Incorporate eco-friendly or natural design elements. Trade show booth design trends are leaning more towards lighter, natural looking materials. It is easy to create the look of heavy materials such as wood or metal using graphic printing, saving you money on shipping costs. Life-like greenery also softens the look of your booth.
For more information on how to update your trade show booth, please contact us.