Shake Things Up at Your Next Trade Show
Are you presenting your company's latest product at the upcoming trade show? Perhaps you are in charge of hosting this year's corporate gala. No matter what type of occasion is coming up, consider the advantages that come with a dedicated account team. Let's shake things up at your next trade show!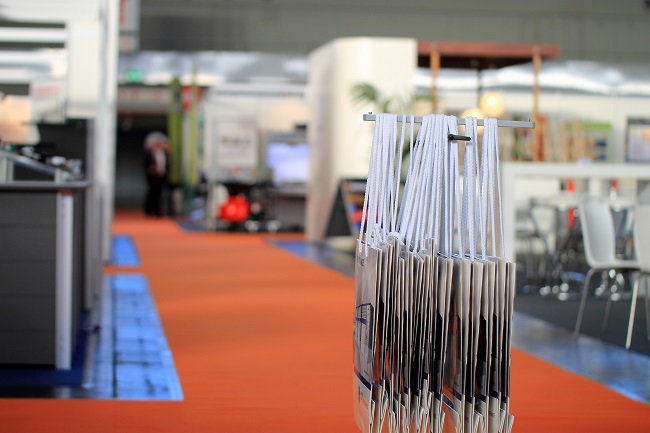 Why Dress up the Place?
At the trade show, there is already beautiful flooring in place, right? Maybe; then again, it may be partially cracked cement tile that does absolutely nothing to bring out the colors of your trade show display. When you consider the investment in your booth and its accessories, it is a newbie mistake to forget about the event flooring. Seasoned businesses know to ask for a carpeting setup that accentuates your corporate color palette with an eye on bringing out your brand message.
Avoid Embarrassing Mishaps
When the CEO walks up to the podium, you do not want the logo rug to give way. We have put together some products to ensure that everything stays in place for as long as you need it to – even with heavy use.
Non-slip backing. We recommend a backing that keeps rugs and runners securely in place.
Rubber reducer. For the edges of your high-traffic area carpeting, this product protects against stumbles. It also protects the carpeting from tearing, which is of particular importance when you are wheeling presentation carts and display modules around a stage or booth.
Professional installation. Take the guesswork out of seams, taping, and an absolutely straight presentation of your logo. Superior Expo Services sends out its vetted crew of experts to put together your carpeting.
Whether you need an event carpet installation, last-minute poster board presentations, or a trade show theme design for your booth, we can help. Call us today to schedule a consultation appointment!