Using Trade Show Displays to Gain Tactical Advantage
When two or more trade show exhibitors vie for the same prospect's attention, it's a matter for tactical planning. How aggressively do you prepare to win the battle? Winning rests on a rock solid goal and pre-show planning that defines a war plan detailing your strategies.
Your goal is to make prospects understand why your product is better for their needs than your competitor's product. Your strategies focus on the following actions.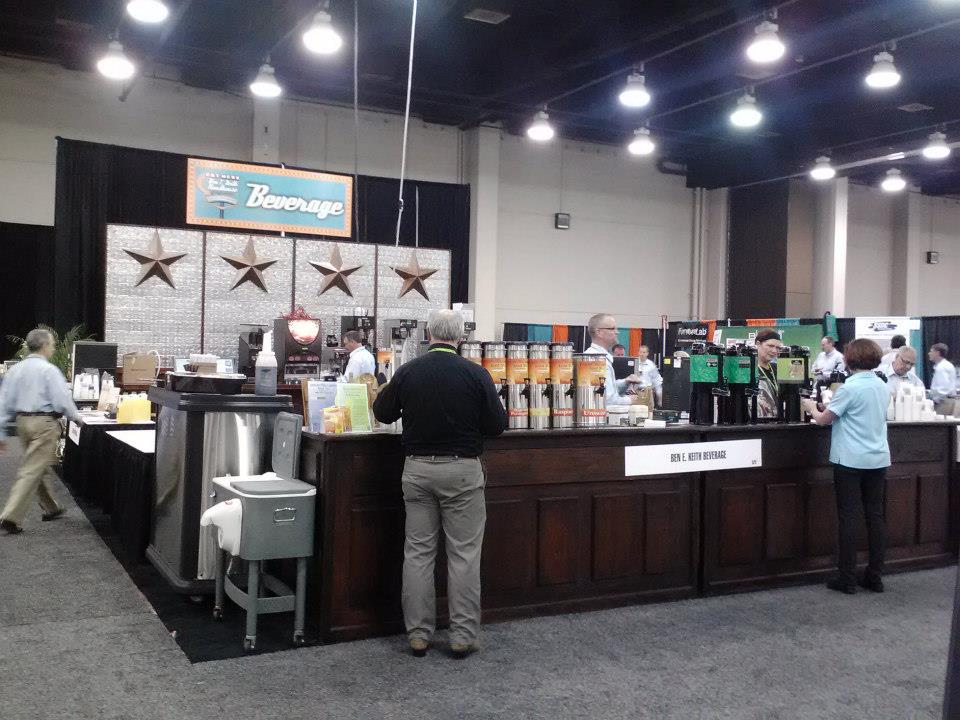 Create Instant Recognition
If they can't find you, they won't stop. If they can't tell instantly what you do, they won't stop. Your trade show display should be both highly visible and memorable. It must catch and hold the eye of prospects, many of whom come prepared and know in advance which company exhibits they want to visit. Don't let prospects just walk past your exhibit booth because your booth identification is so vague they simply don't notice it, or worse, because your display doesn't instantly connect your product to their need. Your display must make that connection.
Create a written elevator speech: state who your are and what problems your product solves. Make it visible to show visitors as they walk the aisle.
Create a Compelling Display
Give prospects a purpose to enter your booth space. To do this, your display signage must connect to their objectives. If you sell widgets, draw them in with product specific signs that detail the benefits and features of specific widgets on display. Make these signs visible on all approaches to your booth.
Signage can initiate a sale by convincing the prospect there is a match between their need and your solution. Prospects are at the trade show for a limited period of time. They will only seek out a salesperson if it's justified.
Create a Timely Display
How old is your display? Will prospects see a tired out and aged display and judge your company and product to be the same? Personalized back drapes and sign standards are not cutting edge.
Ask several display houses to quote upgrades and improvements that highlight your products using the latest technologies. Evaluate the possibilities that fit with your product. Take every advantage, within budget, to adopt new technologies that increase the impact of your booth display. Choose wisely.  Remember your goal: To make prospects understand why your product is better for their needs than your competitor's product. It's not about new technologies and bells and whistles.
Final Words
Your trade show display will gain tactical advantage if you keep to your goal and your war plan. Catch their attention, give the prospects a compelling and convincing reason to believe your product is better for their needs than your competitor's product, and do it with style.
Call us today to discuss gaining a tactical advantage with your trade show display.