Superior Expo Services has a bold new look to capture the essence of our story, having grown exponentially over recent years by providing our clients with unrivaled trade show and convention services.  We continue to progress, as does your business, so that we are ready to anticipate your needs and maintain long-term relationships.  Superior Expo Services can customize your next event.  Whether you are planning a small scale meeting or a large corporate event, let Superior Expo Services' professional team manage the details for you and rest assured you will have a worry-free, client presentation.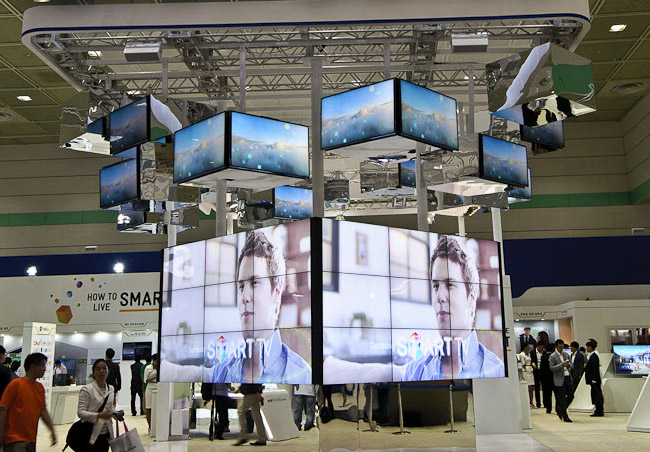 Professionalism
Superior Expo Services is a general service contractor specializing in event production for the previous 25-years.  Our highly experienced, professional team will become an extension of your business to provide prompt, competitively priced event planning.  Both dedicated Account Manager and Exhibit Services Representative will learn your business, adding team players to every upcoming event.  Together, we ensure your success with innovative thinking and experienced problem-solving.
Award-Winning Presentation
Design specialists at Superior Expo Services generate event designs using in-house graphics for signage and presentations.  Floor plan needs are addressed by CAD designers; walk through your event as we create the ideal layout.  Superior Expo Services' designers are committed to your event.  Our professionals will attend last-minute meetings and accept last-minute requests.  Our superior service assures that your event has the look you want and the feel that appeals to your clients.  Superior Expo Services provides installation personnel and dismantling personnel.  We arranged all necessary transportation.
Plan Your Next Event Today!
Contact Superior Expo Services to start planning your next event today.  Our team will help you to create a design from scratch or work with your ideas to develop a stand-out, successful event.  No event is too small or too large for Superior Expo Services' expertise.