Selecting Trade Show Booth Furniture & Accessories
Navigating the world of trade shows can be a thrilling yet daunting experience. One essential aspect of a successful trade show booth is its design and furnishings. Picking the right tables, chairs, and accessories not only enhances the visual appeal of your booth but also creates a functional and inviting space for potential clients. Here are some key points to consider.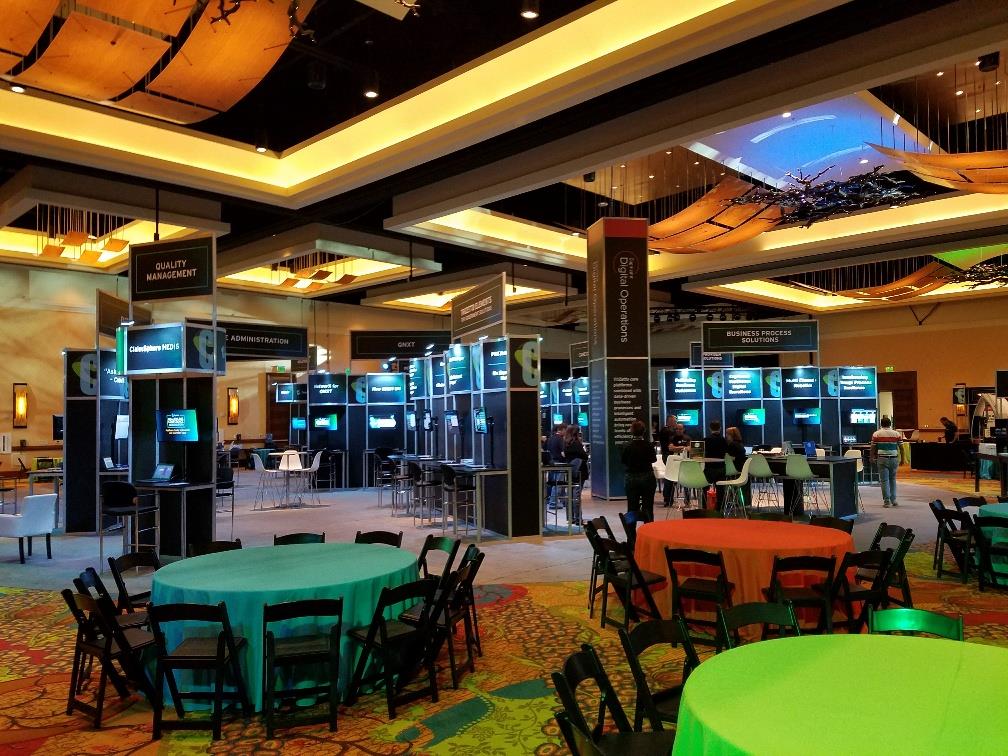 1. Understanding Your Brand and Message
Before selecting any furniture or accessories, it's crucial to have a clear understanding of your brand's identity and the message you want to convey. This will influence the style, color, and type of furnishings you choose.
2. Table Selection: Size and Functionality Matter
Compact Tables: These are perfect for booths with limited space. They can be used for product displays or as podiums for electronic devices.
Large Display Tables: Ideal for extensive product ranges or demonstrations. Ensure they are sturdy and can hold the weight of your products.
Adjustable Tables: These are versatile and can be modified according to the need of the hour.
3. Choosing the Right Chairs: Comfort is Key
Ergonomic Chairs: If you expect attendees to sit for presentations or discussions, ergonomic chairs are essential. They provide comfort, ensuring that the potential client's focus remains on your products or services.
Stools: For a more casual, open conversation setting, stools can be ideal, especially if paired with high tables or counters.
4. Lighting: Setting the Mood
While not a piece of furniture, the right lighting is crucial. It draws attention to your booth, highlights products, and sets the mood.
Spotlights: Great for product displays or to draw attention to specific areas.
Ambient Lighting: Sets the mood and ensures your booth is welcoming.
Interactive Lighting: Can be used to engage visitors, especially if you have interactive displays.
5. Accessories to Enhance Functionality
Charging Stations: In today's digital age, offering a charging station can be a great way to attract and retain visitors to your booth.
Literature Racks: If you have brochures or magazines to distribute, having organized literature racks can be beneficial.
Interactive Kiosks: Engage your visitors with touch-screen kiosks that can showcase your products, services, or other interactive content.
6. Flooring and Carpets
A comfortable and attractive floor can make a significant difference in the visitor experience. Consider plush carpets if you expect attendees to be on their feet for extended periods. The color and style should also align with your brand.
7. Personalized Branding on Furniture
Many companies offer customization options for tables, chairs, and other furnishings. This can be an excellent opportunity to enhance your brand visibility.
Make a Lasting Impression
Your trade show booth is a direct reflection of your brand, and the right furniture and accessories play a pivotal role in creating a lasting impression. Invest time in understanding what works best for your brand, and always prioritize quality and functionality.
For all your trade show needs, Superior Expo Services offers a range of top-tier services to ensure your booth stands out. From furniture rentals to booth designs, we've got you covered. Get in touch today!