Captivate Your Customers With Trade Show Flooring
Flooring! One most important design consideration to captivate your customers. Are you wondering about ways to sustain your business and make it a one-stop shop for your entire customers? Well, one way is trade shows. You should make the entire setup as eye-catching as possible to build and sustain your audience. The flooring should offer an attractive statement, comfortable for customers to stand on as they learn about the magic in your products or services. Here's more about trade show flooring.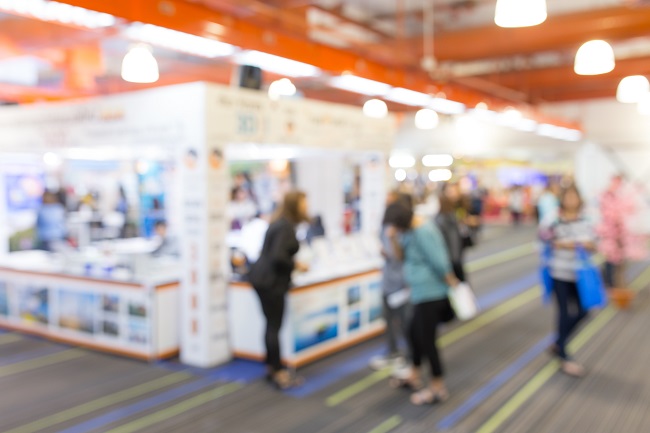 Requirements for Trade Show Flooring
Easy to install: You may be installing and uninstalling the trade show carpet often so ease of installation will save you time and energy.
It should be lightweight: you'll be carrying the trade show flooring through long distances, so heavy flooring can be cumbersome. The portable floor should be light so that you can pick it up and put it down easily.
Captivating and sharp: the look of your trade show flooring helps invite your customers. There are different styles and colors to choose from, but the result should speak for itself.
Comfortable: you don't want customers to leave immediately after they come to your booth due to the discomfort. The flooring should be comfortable also to help you withstand long hours.
Common Trade Show Flooring
While there are many different flooring options, which include rollable vinyl, rubber tile, and hardwood tiles, the common ones are carpet flooring and foam trade show flooring.
Carpet Trade Show Flooring
Carpet trade show flooring brings a cozy and homely feel to your booth. Putting the carpet tiles together creates a seamless, expensive look that attracts customers. The benefits include:
Durability
Easy to install
Affordable
Lightweight
Comfortable
Foam Trade Show Flooring
Foam trade show flooring is arguably the most common style. It has a wood grain design at the top and foam at the base. The edges of each tile is structured to fit into one another like a puzzle. Its benefits include:
Easy to install
Lightweight
Polished wood look
Affordable
Comfortable
Your Ultimate Trade Show Flooring Services
The flooring of your trade show isn't something to take for granted if you want positive effects on your business. This is enough reason for you to have the right flooring and its installation. Superior Expo Services is your trusted partner. Contact us for best trade show flooring services.