Booth Design to Engage All the Senses
When most of us think of trade shows or expositions, we just imagine sitting there with a table and a couple of chairs, handing out leaflets or giving demonstrations of our newest products. Although there's nothing wrong with this simplistic view, the fact is that you can do a lot more with your booth design in terms of presenting your company or your product at a trade show. Your product is going to be the star of the show, of course but you can also give it a setting that is in keeping with the brand of your company.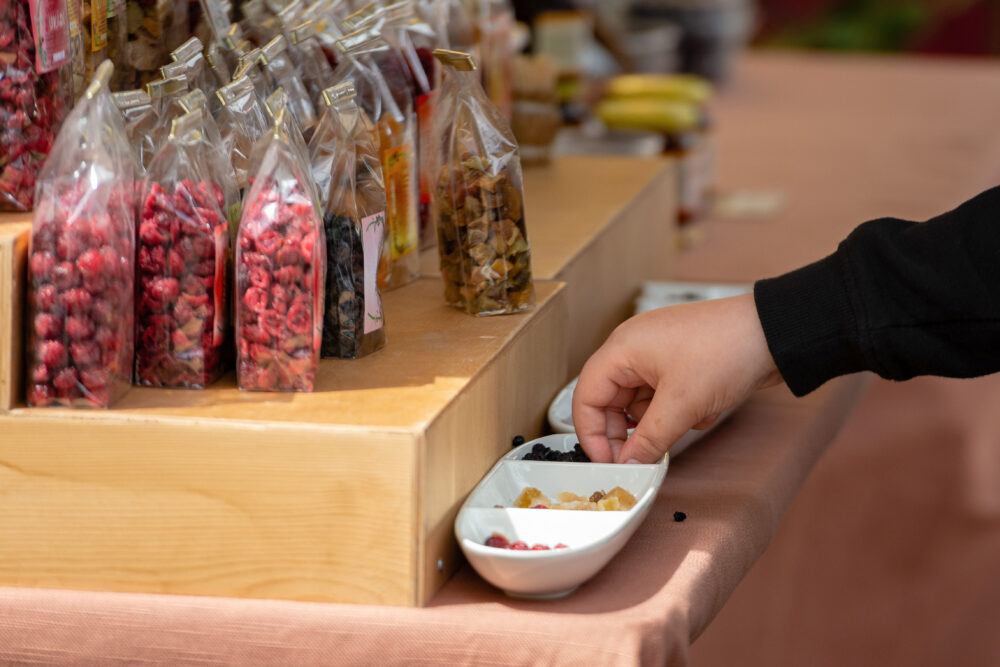 Present Your Product as a Fashionable Accessory
Let's assume, for example, that you're selling blenders. On the face of it, this is not a very creative field. But when you go behind the scenes, you find that there's a lot more to it than you had first thought. A blender is not just a convenience in the kitchen. It can even be a fashionable accessory like a phone or a laptop.
Widen Your Branding Message with More Options
Nowadays, people use blenders to create healthy smoothies, batters, sauces, salad dressings and soups. A blender has become a necessity for anyone who is trying to live a healthy lifestyle. So this would be something that you'd want to include in your branding message. And, as a result, it's something that you can also include in your booth design.
Booth Design Which Engages All the Senses
Surround your booth with elements of health, not just the kind that you can whip up in a blender but the kind that people need to include in their lives.
You can have a backdrop which tells you the elements of a healthy lifestyle.
Your table can be topped with all the ingredients used to make healthy foods.
You can also hand out samples of prepared foods to people passing by.
In addition to food, you can give out information about exercise as well.
Have someone who is dressed in exercise clothes man your booth for a while.
If you want to include videos about a healthy lifestyle, you can have these playing in your booth.
In fact, you can engage all your audience's senses—sight, sound smell, taste and touch—when you're coming up with booth design.
Contact us for more information about setting up a professional-looking but creative booth for your next tradeshow or exhibit.