Booth Design to Be Remembered
There's no need to rent a big hall to create an exhibit that will be remembered. In fact, most companies partake in trade shows instead, and these feature much smaller booths. While this system makes getting seen more affordable, it also means that participants have to have outstanding displays in order to get noticed.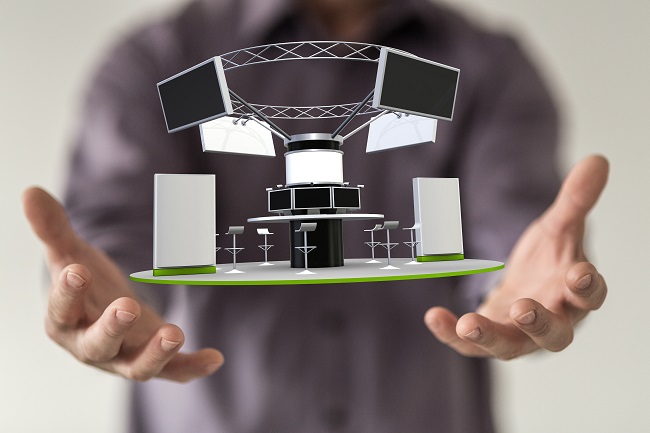 Use an Impressive Floor Mat
Your mat or carpeting should cover the entire surface area of the part of the floor associated with your booth – including behind your tables. It should also be custom-made and include an impressive picture, design, or other eye-attracting element. Finally, its color should match the overall look and feel that you want to associate with your brand.
Add Large Floor Displays
While the floor will do much to attract people's initial attention, they'll need to see more interesting things once they come closer. Set up big custom displays behind the table that create an immersive effect. If the crowd will be calm, try setting up some smaller displays, too.
Don't Forget Your Table Displays and Brochures
Even if your booth is absolutely dazzling, people won't remember your phone number by memory alone. Make sure you have some literature to hand out so that they can remind themselves of who you are, and most importantly, find your company's name and contact number even months after the fact.
While it's a good idea to have a few classy binders for potential high-dollar clients, your standard brochure should be a simple trifold full-color glossy. This way, you can hand out plenty of them without breaking your budget.
Use a Sound System
If you rent a small booth area, you may think that you won't need a sound system. After all, the audience will be just a few feet away! In reality, however, you will almost always need at least some amplification for your spoken presentations. A trade show exhibit hall has too much competing noise to be heard well without one.
The easiest way to get all of the elements right is to use our professional exhibition service. Contact us at Superior Expo Services to get started.