5 Creative Ideas for Attracting Visitors to Your Exhibition Stand
As an exhibitor, one of your main goals at a trade show or event is to attract as many visitors to your stand as possible. However, with so many other companies vying for attention, this can be a challenge. Fortunately, there are a number of creative ways to draw people in. Here are five ideas from Superior Expo Services to help you stand out and attract more visitors to your exhibition stand.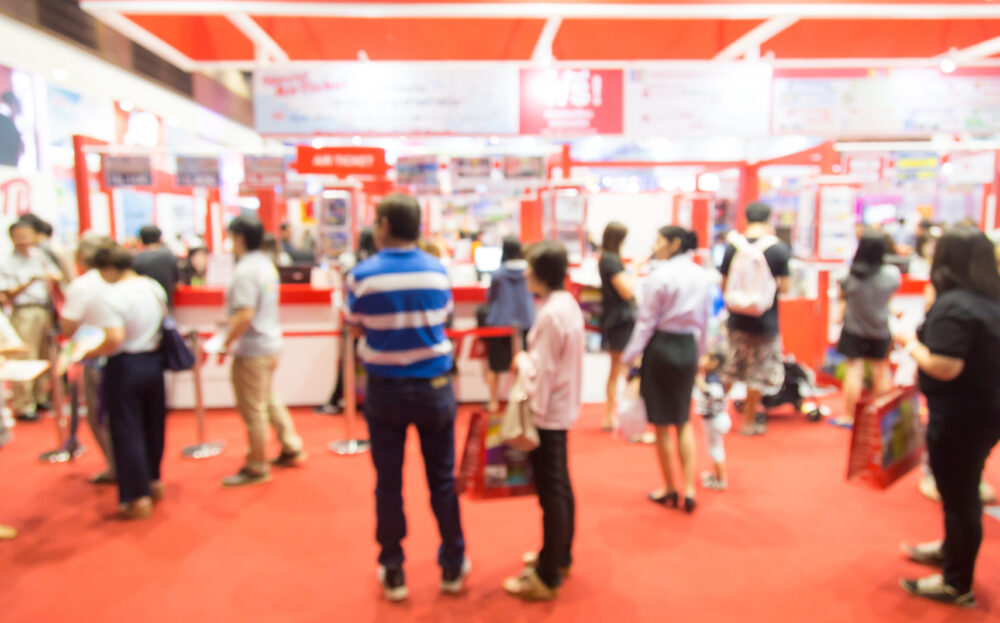 Offer interactive experiences:
People are more likely to stop at an exhibition stand if there is something interesting or interactive to do. Consider offering activities such as virtual reality experiences, product demonstrations, or games that showcase your products or services.
Host a presentation or workshop:
Another way to draw a crowd is to host a presentation or workshop at your stand. This can be a great opportunity to share your expertise and provide valuable information to attendees.
Use social media to your advantage:
Social media can be a powerful tool for promoting your exhibition stand. Use platforms like Twitter, Instagram, and LinkedIn to share updates, photos, and teasers about what you will be showcasing at the event. Encourage attendees to follow your social media channels and use hashtags to spread the word.
Offer freebies or prize draws:
Who doesn't love free stuff? Offering small gifts or hosting a prize draw can be a great way to attract visitors to your stand. Just make sure the items you give away are relevant to your business and have some value to your target audience.
Stand out with eye-catching design:
Finally, don't underestimate the importance of having an eye-catching and visually appealing exhibition stand. Work with a company like Superior Expo Services, who have a team of experienced designers, to create a booth that will draw people in and effectively showcase your products or services.
Conclusion:
Attracting visitors to your exhibition stand takes creativity and planning. By following these tips from Superior Expo Services, you can increase foot traffic and make the most of your trade show or event participation. To learn more about their exhibition design and management services, visit their website at Superior Expo Services.