Association Event Planner Role
Large groups or associations usually have a goal or purpose to keep in mind. They have updated regulations, updated best practices and dynamic new technologies to consider. They also need an opportunity to network and coordinate with customers, partners, vendors and other associates. For that reason, associations must hold annual or more regular events.  Ideally, the association has an event planner role to coordinate the entire process. These individuals have several important duties.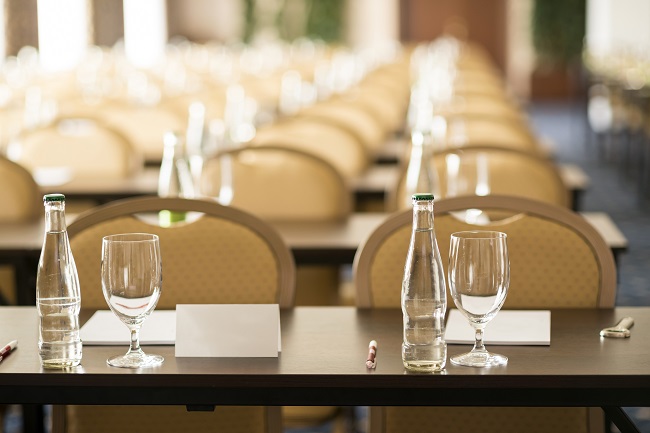 Date and Location
First and foremost, the association event planner must coordinate the date and location of the conference. It must work for the most number of people with the utmost convenience in timing and cost.
Booking the Conference Space and Hotel(s)
The event planner must work closely with all members to determine how many companies want to attend and trade show booths.  That helps the individual understand the right amount of room to rent. Similarly, they will need to guarantee a number of rooms at each hotel in order to get the conference room rate.
Catering and Vendor Management
The event planner has to make sure that everyone is kept fed and that all the meals or snacks are appropriate to the association's needs. Additionally, they must help to manage the numerous outside vendors from the exhibitors to the electricians to the display contractors.
Publicity
Event planners must also work with group members to publicize the event to make sure it is well-attended and meets the minimum requirements of the event space.
Event Management
Lastly, the association event planner has to manage everyone on the actual conference days. That includes resolving disputes, making sure booths are where they are supposed to be and answering questions from attendees and exhibitors.
Superior Expo Services (SES) is a leading services contractor for trade shows and conferences.  The firm helps to plan, produce and design trade booths among other tasks. For more information, please contact us.