Tradeshow Decorators Change the Status Quo and Take Your Design from Drab to Fab
It is no secret that even the best booth design gets stale. This is one of the reasons why big companies routinely commission new displays before the beginning of each trade show season. However, this is not always possible for small or mid-sized companies. That said, you could work with skilled tradeshow decorators who shake things up and transform what you have.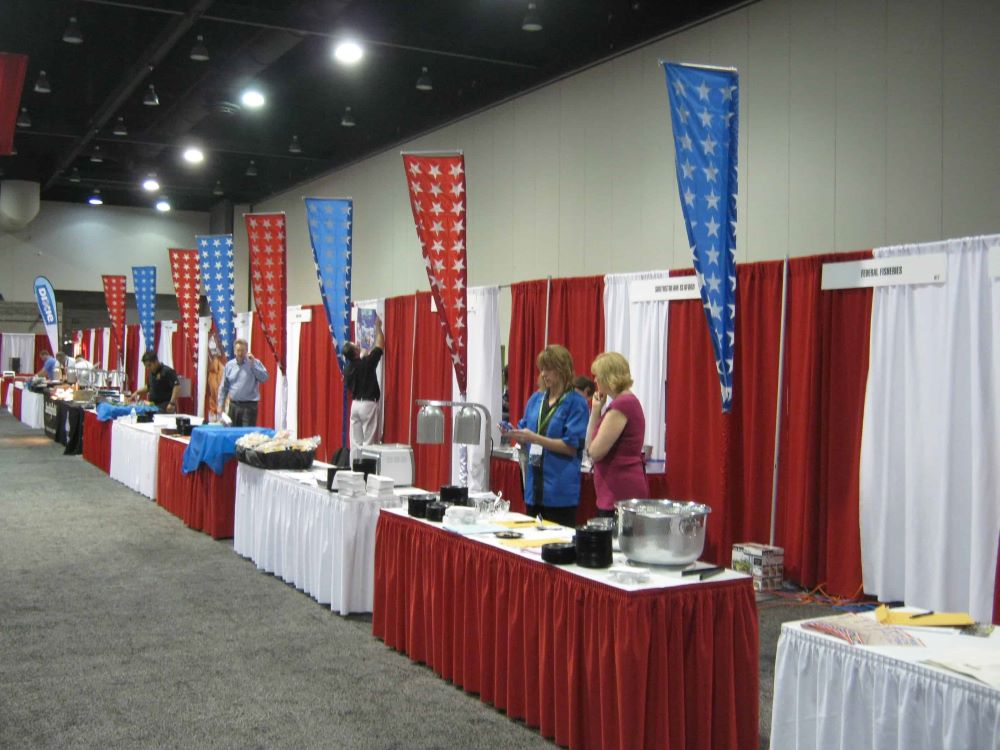 Theme Design and Flawless Execution are Essential
Creative design specialists can work with an existing theme. Similarly, they can design a new theme that uses many of the elements you already have. Depending on your budget, it is possible to design custom signage that finds a new spin for tying together your style elements while also being true to your brand message. Although the investment is small, the results can be significant.
Play around with the Floor Plan Design
Seasoned trade show decorators find ways of changing up the floor plan design that you currently use. Something as simple as putting together modular displays differently can completely change the mood of a booth presentation. When you work with a specialist who can translate your vision into a finished product, you may not need to order new booth equipment. If you do, there are display rental options that will save you money.
Get Help with the Installation
It is easy to make a mistake when putting together your booth design. This is particularly the case when you did not design it from the ground up. A full-service exhibitor services firm will offer everything from tradeshow decorating to installation and dismantling of the exhibit. Could you save money by putting the booth together yourself? Sure. However, is it really worth the headache and potential for mistakes? No.
Find out more about working with excellent tradeshow decorators by contacting Superior Expo Services today.