Exhibition Booth Design, More Feet, and an ROI Opportunity
Competition for face time with trade show visitors is fierce. Every exhibitor in the hall is there to increase sales of a product or service; and every exhibitor knows that more feet in the booth allows the opportunity for a final sale.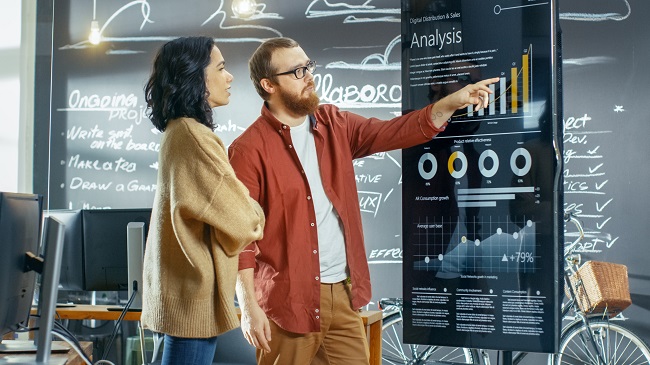 How does your company get 'more feet in the booth'? Do you rely solely on pre-show marketing efforts that incentivize customers and prospects to make a booth visit? What is the age, condition, and appropriateness of your booth display? Have you kept up with the changes in show exhibit technologies? Does your display maximize product awareness to the extent show regulations allow? Do show visitors who walk past your booth display really know what you do and who you are? Hiring a tradeshow/exposition designer make all the difference.
Exhibition Booth Design is 'Art by Directive'
The 'directive' is to design an exhibit:
with a compelling booth design that catches the eye,
one that clearly spells out your company's product or service,
and, once a visitor's attention is caught and held by product interest, an exhibit that delivers qualified prospects into the hands of skilled sales staffers.
The 'art' is to skillfully take the measure of a company:
to know its vision,
to learn its products and capabilities,
and to understand how best to promote them through the use of color, design, and placement.
Nothing about exhibition booth design is left to chance. Every element exists to complement your product and educate your prospective customers. As they walk through your booth they rely on product signage for information. The type of sign, it's message and placement are all important levers to a conversation with a salesperson.
The Exhibit Hall Sales Funnel
Your company is an expert in the products it sells. SES is an expert in designing exhibits and a master at understanding and implementing a company's vision. If your company is dependent on trade shows as a sales funnel, now is a good time to consider the sales impact of a professionally built exhibit booth. As the cost of exhibiting climbs, and competition for face time with show visitors escalates, it makes ROI sense to work with SES.
Small companies and large enterprises alike need to continually assess their footprint and impact at trade shows. More feet in the booth mean more opportunities for a sale. Contact SES today.