Make Your Brand Shine with Expert Booth Design
Trade shows offer a unique opportunity to appeal to a captive audience. A well-designed booth will attract the right kind of visitors and potential customers. Hiring a trade show design expert alleviates the stress of setting up a top-tier booth by providing guidance in three key areas: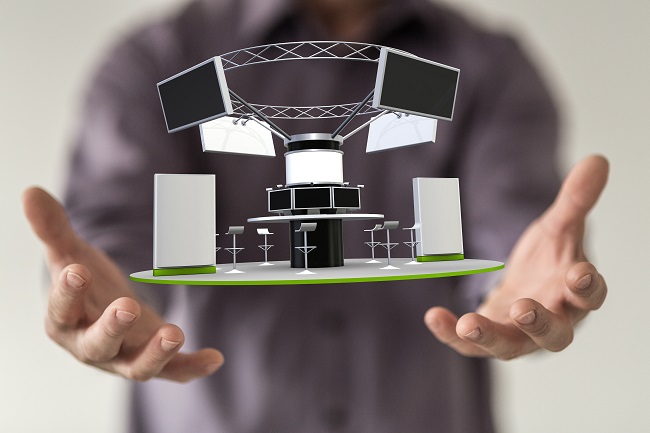 Layout:
Trade expos have come a long way from a simple table and chairs. AI, virtual reality, and handheld technology have now taken center stage. How best to incorporate technological additions within your trade show booth? We can help. A well-crafted layout will create a welcoming environment for visitors. Create areas to encourage conversation. Interactive product displays and demonstrations allow for exploration at a visitor's own pace. From furniture, carpeting, and custom display construction, we cover every detail. The result allows your brand to shine and make the most of every trade show appearance.
Branding:
A cohesive and engaging message is paramount to telling your story. Proper branding must include well-placed signage and graphics to convey your company message. You only have a few moments to entice potential visitors. Create a powerful draw for potential clients with a well-designed layout. We can even help craft a theme for each exhibit that adheres to your brand.
Logistics:
Our dedicated account team will be with you from start to finish. As we guide you through the design process, rest assured that no detail will go overlooked. Leave the heavy lifting to us. Our full-service trade show and convention services include installation and dismantling labor.
Hiring an expert trade show booth design professional gives you peace of mind. And, the opportunity to focus on your business while leaving the details to a trusted expert. Contact us today to learn more about our services.