Dallas Pipe and Drape Specialist Calls Customization the Most Overlooked Trade Show Asset
As your Dallas pipe and drape expert, Superior Expo Services has been putting up metal bases and curtain-covered rods all over the area. Whether it is the trade show circuit, the expo, or a special event, you have seen their services. As a result, the specialists have plenty of insight to help clients stand out in all the right ways.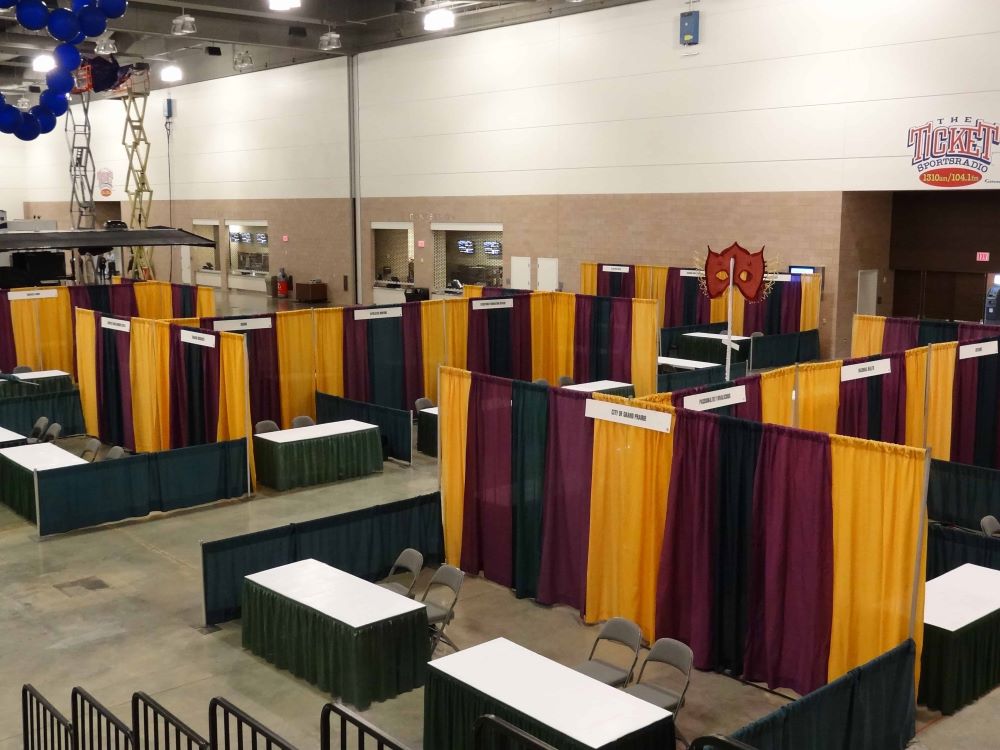 Use Pipe and Drape in New Ways
You would be surprised how much you can do with pipe and drape setups. You can use the material as a partial veil that hides some of your products from sight. Therefore, customers have to come closer to get a good look at your booth's content. Make these interactions count by drawing customers in with conversation.
You might also consider layering the drapes for a visually stunning presentation. It is interesting to note that you can do this even when you do not have a large booth setup. It works well in the 20-foot curved or the 10-foot straight presentation.
Coordinate Colors and Fabrics
The average Dallas pipe and drape provider will not have too much in the way of color options. This is not the case when you work with Superior Expo Services. This firm offers a variety of colors that they can customize with your carpeting needs in mind.
Besides that, there are multiple sizes as well as fabrics to consider. For example, plush fabric can be fantastic for a new product reveal. Satiny fabrics work well for backdrop decorative touches. The experts can help you think through the details before you choose a material.
Take Advantage of the Potential for Theatrics
The grand unveiling of the new product behind layers of drapery is a fantastic piece of eye candy that looks great on video. It is ideally suited for being replayed at corporate meetings across the country. Most importantly, the theatrics will endear you to audiences who might have grown a little weary of the standard displays that so many expos present.
Are you ready to see how to do it? Contact Superior Expo Services today and see how these Dallas pipe and drape specialists can make it happen.