An Insider's Guide to Corporate Event Planning During COVID-19
The specialists at Superior Expo Services are thought leaders in the field of corporate event planning. Not surprisingly, our experts have adapted their approaches to support the mandates of the Centers for Disease Control and Prevention (CDC) with respect to event planning during COVID-19.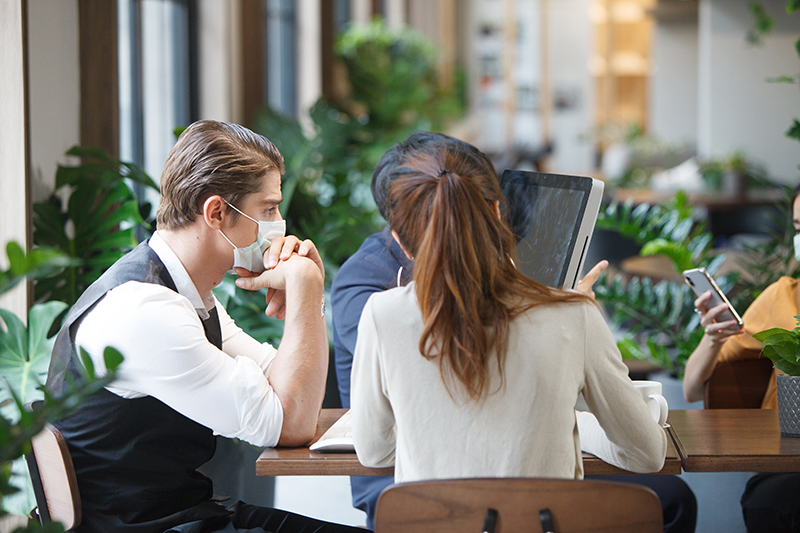 Corporate Event Planning for Meetings of All Sizes
No meeting is too large or too small for our experts to handle. Specialists are on hand to provide the in-house graphic design support and poster board presentations for small as well as the largest corporate meetings. Because meetings now look different during COVID-19, we have made several adjustments to protect our clients and their customers.
Focusing Attention on the Safety of Your Staff Members and Attendees
Our team now designs events that meet the latest recommendations of the CDC.
Ventilation. Our specialists assist you with finding venues that allow for superior ventilation. Moreover, we understand that many meetings are now taking place outside. We can accommodate exhibit designs for indoor as well as outdoor sites.
Physical guides. Because the CDC notes that six-foot distances are essential for keeping staff members and attendees safe, we will provide proper signage and floor graphics as clues for those visiting your event. Moreover, we use our pipe and drape designs to create walkways and physical barriers between booths and spaces.
Exhibit transportation. Our staff members ensure the safe transportation of your exhibits as well as their setups and dismantling. Doing so ensures that only a limited number of individuals handle customized table throws, retractable banner stands, and lecterns.
Working with an Experienced Event Planning Service
Unless local officials require the immediate cancellation of all events, you may be able to continue planning on having your meeting, presentation, or exhibit. When you discuss your plans with our seasoned event planning specialists, we can show you how to abide by CDC recommendations without sacrificing important get-togethers.
Contact us today to schedule a planning appointment!