3 Features of Great Exhibit Signage
Exhibits are a great way to get your business in front of many customers in a short period of time. However, in order to get them interested in your booth, something has to catch their eye. The signage is typically the first thing they see. You have just a couple of seconds to get your customer's attention. So, what type of signage would make them stop at your booth?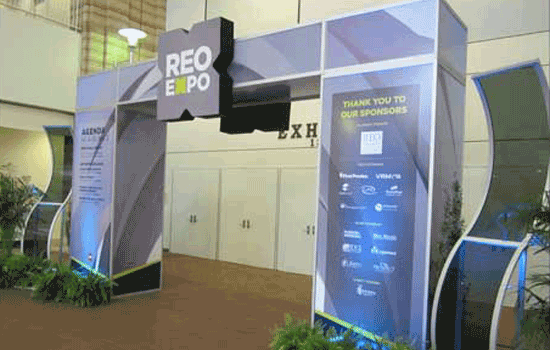 Primary colors:
Primary colors are always eye-catching to a customer. Bright reds and yellows will make your sign stand out as opposed to muted or pastel shades.
Fonts:
Consider using more than one font for your signage, even up to three would work. They need to be clear easy to read fonts that can be read from a distance. You also want to make sure you don't go over three lines of text. Your goal is to get their attention so they come to your booth. You can easily add more details to the marketing material you will give them with the swag.
White space:
Believe it or not, white space is important when it comes to your signage. You want to make sure you have enough so your text stands out. You don't want the sign to be too busy or it will detract from the marketing message.
Exhibits are such a great opportunity for your business. You have the chance to market your services and send customers home with supplies (like pens and magnets) that continue to advertise your products. The last thing you want to do is lose that opportunity because your signage did not get the job done. Let us help you stand out at your next trade show. Superior Expo Services has 25 years of successful tradeshows under our belts. We handle all the details and are excited to help you succeed. Contact us today.