Superior Expo Services: We'll See you at Southwest Showcase 2022
Join Superior Expo Services at Southwest Showcase 2022 in Austin, TX.
Southwest Showcase is the premier event for anyone who plans meetings, educational events or exhibits and SES will be there!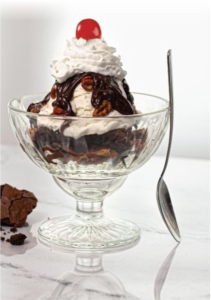 Come visit us at Booth 111 for donuts and ice cream and see how SES can sweeten your next exhibit, tradeshow, convention or event. Don't forget to bring an RFP to the show and receive a "pamper package." If you'd prefer to schedule a private meeting time, contact us at the show or email  info@superior-expo.com.
Make the most of your time at Southwest Showcase with a few handy items:
Filing system/Document holder – Do you ever have trouble keeping up with files, brochures, or receipts you acquire during the event? This will help.
Power Strip – Never go searching for an outlet for every device you need to charge.
A Notebook or Sketchbook – If you don't like taking notes, drawing ideas out on paper will help with follow-through after the event.
Sweater or light jacket – Texas weather is unpredictable. Don't chance being without something you can throw over your shoulders.
Water container – There are usually plenty of water fountain bottle fillers around to fill up and keep you hydrated.SES is here for you.
---
Superior Expo Services (SES) is a national general services contractor for tradeshows/expositions. Family owned and operated, SES has served as a partner for strategic event planning, production, design, décor, staging, and more.