Partner with Exposition Services for Worry-Free Experience
Exhibiting at a trade exposition is like performing a precarious high wire act. The financial stakes are threatening and there is so much that can go awry. Engaging the services of the Exposition Services team is the safest way to negotiate a successful exhibition.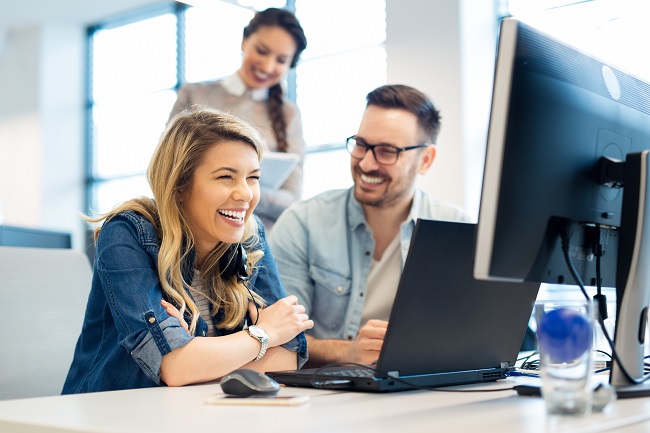 Partnering with Exposition Services (ES)
Exposition Services include all the resources necessary for a worry-free exhibit experience. These include:
Transportation of Exhibit, Machinery and Product to and from the Show Site. This service avoids the potential nightmares that can occur when outsourcing shipping to other freight carriers. Most important, ES has all the details and the expertise for timing your shipment to arrive pre-show during your appointed time frame. ES eliminates the hassle of arranging timing for outsourced carriers to 'get in line' for pick up and be available when you need them.
Show Services Coordination. ES has all the information for your company's exhibit setup, which means ES artfully coordinates the proper timing of the services you ordered. There is no need for you to micromanage the installation of plumbing and electrical services so they occur before carpet is laid.
Install and Dismantle Services.
 If your company's exhibit is typically setup and dismantled by your own staff these services can greatly reduce costs. ES service costs can be less than sending your own staff. Engaging ES eliminates the cost of their transportation, room, and food expenses. If your sales and marketing staff are responsible for setup and dismantling, consider the additional hotel and food costs that can be avoided. More important, consider they will likely be tired out even before the exposition opens.
Creative Design Solutions. In addition to the above, partnering with ES for creative design solutions and graphic design also contribute to a successful exhibit experience. Outsourcing these two services may seem practical but the experts at ES will be more likely to understand your needs. Their in-house knowledge of the exhibit hall and their knowledge of your requirements is a winning combination.
A One-Stop Solution
The Exposition Services team knows all the rules and regulations mandated by exhibition management. Partnering with ES also means your company's exhibit will meet all requirements. Take the worry out of knowing if your exhibit will be ready for opening day. Call SES today for more information. It's the first step toward a one-stop solution and worry-free exhibit experience.